Alert on counterfeits of CMP products
Recently, in Egypt, counterfeit products bearing CMP's brand name were found. In the past, we have had similar cases in the West African region.
These products are cleverly made to imitate the appearance of our product to mislead consumers, but they are not related to our products at all. As shown in the pictures below, there are some differences in appearance between CMP products and the counterfeit products, and some of their product names do not even exist in our product lineup.
The counterfeit products are marketed as marine antifoulings, anticorrosives, finishes, etc. and may even have risks that the paint composition may differ from the genuine product or that the paint film performance may be inferior, etc.
CMP product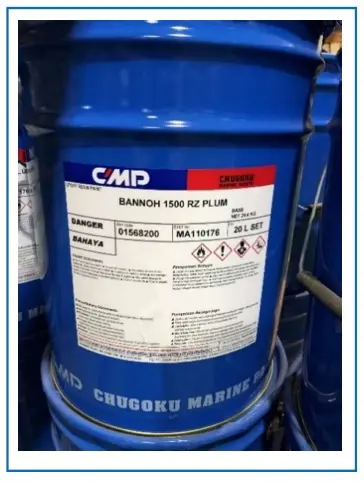 Counterfeit product
To protect you from the risks to be caused by using such counterfeit products, CMP recommends that you contact your nearest CMP sales representative or licensed distributor, if you suspect that the product you have purchased may not be made by CMP.
Please note that CMP will not be liable for any loss or damage caused by the counterfeit products.