High-Quality antifouling paint Brand "Seajet"
Seajet series is japan's first marine paint designed to maximize the performance and beauty of pleasure boats and yachts.It is the culmination of CMP (Chugoku Marine Paints, Ltd.) ' over 100 years of expertise in marine paints and coatings. Since its debut on the market, it has won reputation and the trust of customers, building a presence in various scenes such as leisure, sports, and marine sports.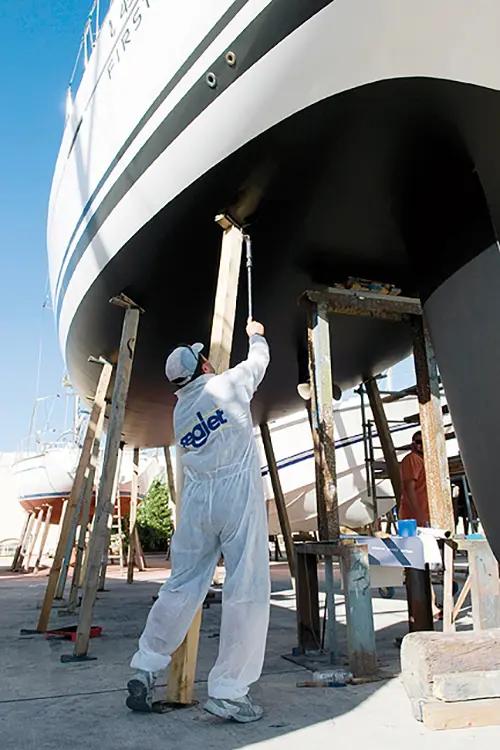 "State of the art" paint factory
Seajet products were first introduced during the early 1990's with the arrival of a range of advanced self-polishing antifouling coatings, topcoats, primers, varnishes and thinners. The factory and head office is based in Holland where products are made in readiness for dispatch to a network of over 30 official importers and distributors worldwide. Seajet products are produced in a new "state of the art" paint factory based in the Netherlands.
When considering the manufacture of solvent based products, such as paint and antifouling, the new Chugoku Paints BV / Seajet European head-office and factory is considered a genuine 'state of the art' facility. The factory itself uses renewable sources where possible and relies upon 1,190 solar roof panels to generate its own electrical energy and geothermal energy drawn from the earth's core, to power its internal heating system.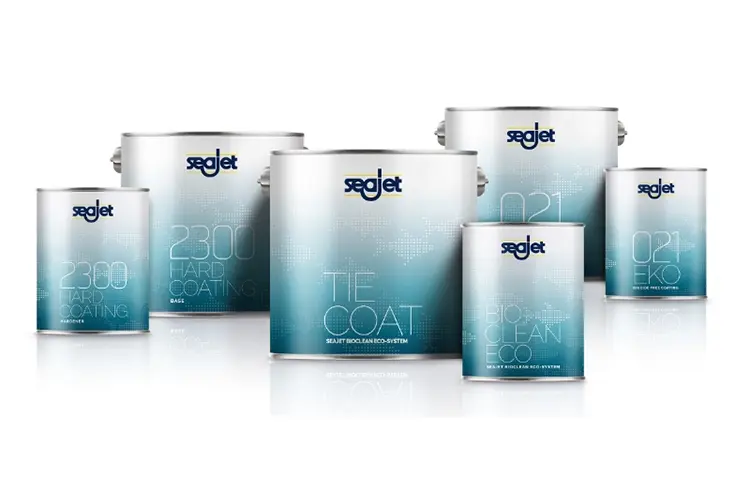 " Seajet " for Europe
For Yachts & Pleasure boats, Seajet brand has been established by CMP.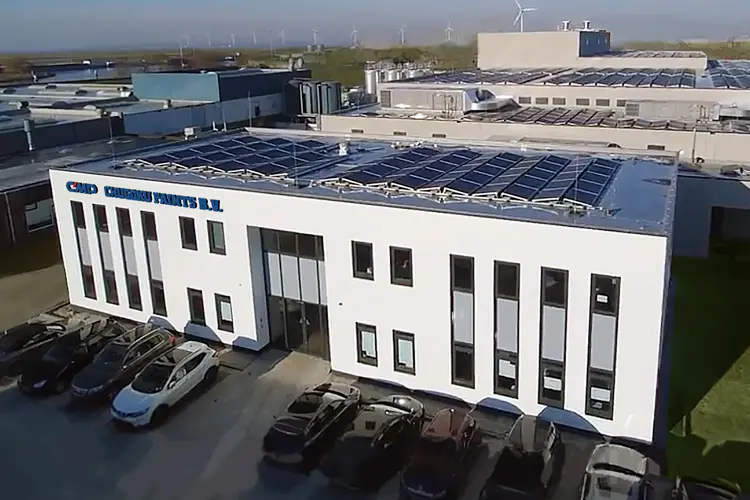 Group Company
CHUGOKU PAINTS B.V.
Group Company CHUGOKU PAINTS B.V. Chugoku Paints B.V., also known as CPBV Europe, the headquarters of Chugoku group in European regions, is located in Heijningen which is in the south-western Holland, just in between the main port of Europe, Rotterdam and Antwerp of Belgium. CPBV has been manufacturing various types of marine paints, and "SEAJET series" which is now ranked as one of the most reputable yacht paints Europe-wide and also provides paints throughout Europe via an in-depth "Supply Chain" network of warehouses that are at the key-locations of Europe. .